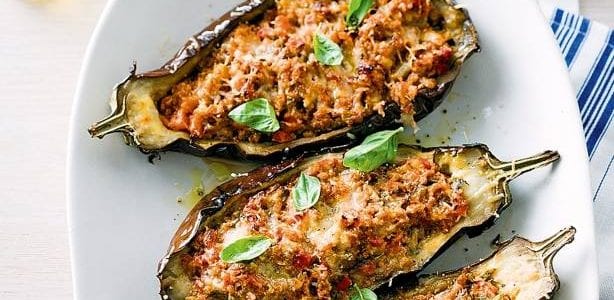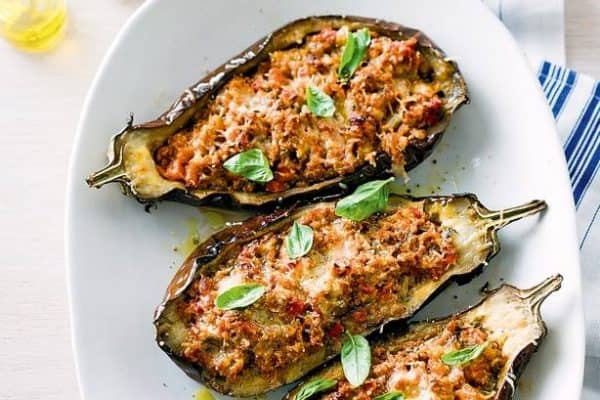 | | |
| --- | --- |
| | |
Step 1: Make Bolognese sauce: Heat Jingilli Extra Virgin Olive Oil in a large saucepan over medium heat. Add onion, garlic, carrot, capsicum and celery. Cook, stirring, for 5 minutes or until onion has softened. Add mince. Cook, stirring with a wooden spoon to break up mince, for 5 minutes or until browned.

Step 2: Add tomatoes, stock and paste. Bring to the boil. Reduce heat to low. Simmer, covered, for 30 minutes. Remove cover. Simmer for 20 to 25 minutes or until thickened.

Step 3: Meanwhile, preheat oven to 200°C/180°C fan-forced. Line a baking tray with baking paper. Pierce eggplant several times with a fork. Cover all over with Jingilli Extra Virgin Olive Oil. Place on prepared tray. Bake for 40 minutes or until tender. Cool slightly.

Step 4: Cut eggplants in half lengthways. Using a spoon, scoop flesh from the eggplant halves, leaving a 1cm border. Finely chop.

Step 5: Combine Bolognese, shredded basil and chopped eggplant in a medium bowl. Place eggplant halves on baking tray. Spoon Bolognese mixture into eggplant. Sprinkle with parmesan. Bake for 20 minutes or until heated through. Serve sprinkled with basil leaves.